Page last updated on Thursday, 05 January 2017
Cecilia.
Cecilia lives 3 miles (5Km) from us, with her partner, now husband, David, in a village North of Cheltenham. She had worked in a financial institution, and has been taking a total of ten exams to qualify as a legal executive. In August, 2008, she heard that she has passed the last two of these, so she is now a Member of the Institute of Legal Executives. Following a takeover of the firm that she worked for, she was made redundant, but they have planned carefully, and till recently was still able to be a full-time mother. In 2016-16 she re-trained as a teaching assistant, and is now working three days a week at the school that Freya attends. She may well go full-time in September, 2017 when Joseph starts at the same school
Cecilia and David were in Australia in the winter of 2006/2007, visiting Sarah and family, and watching England being humiliated in the cricket. They got engaged at New Year Midnight, at the Sydney Harbour fireworks! They were married in July, 2007.
Their first child, Freya May Westmore, was born on 19 October, 2009. Freya now has her own page, Their second child, Joseph, was born on 18 February, 2013; the beginnings of his own page are here.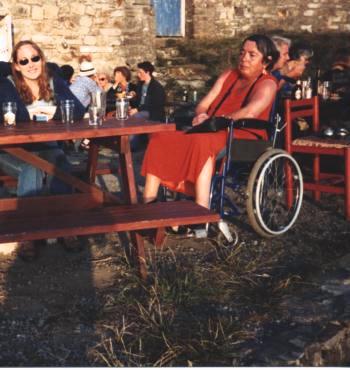 Cecilia and Anne at Druidstone, Pembrokeshire, West Wales; a lovely evening and waiting for a lovely dinner! (We have been going here each year since 1986!)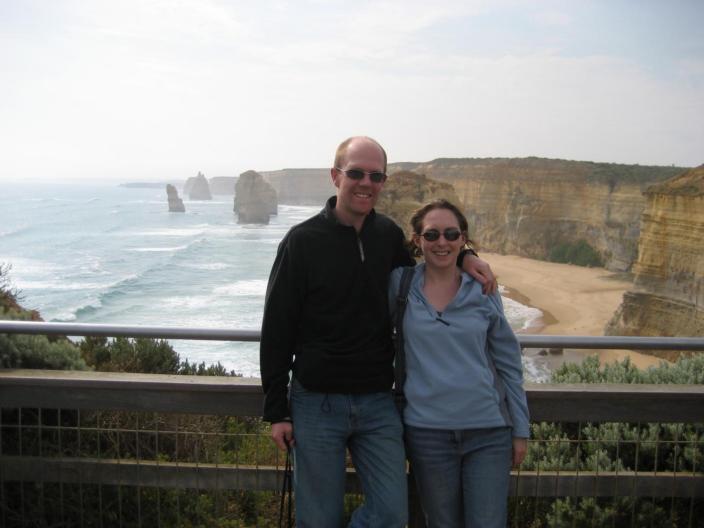 Cecilia and David in Australia (not yet engaged).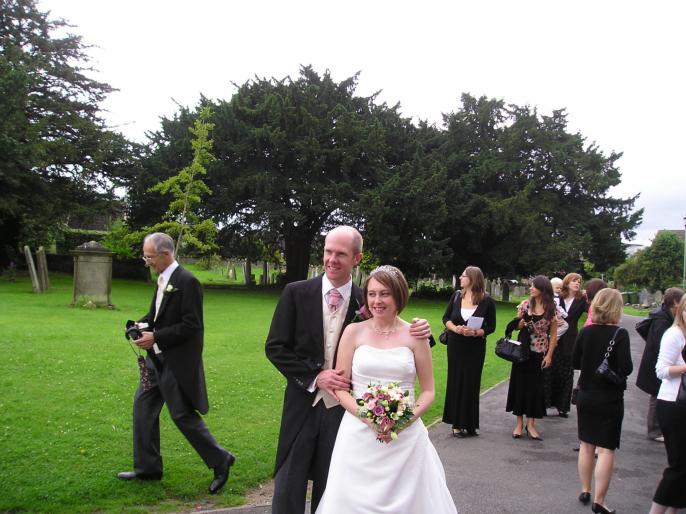 And on 13 July, 2007 (one week before the great flood, praises be!)